At Braby Motors we strive to ensure your complete automotive experience. We offer a variety of detail and protection services to suit your personal needs. For your convenience, you can schedule your vehicle detailing to be done with your regularly scheduled maintenance. You can make an appointment by calling or emailing us.

We have a very experienced detail department as well as cutting edge products and industrial machines. Whether you just need a quick wash or a full detail and protection package, we have you covered. Below is a list of services we provide.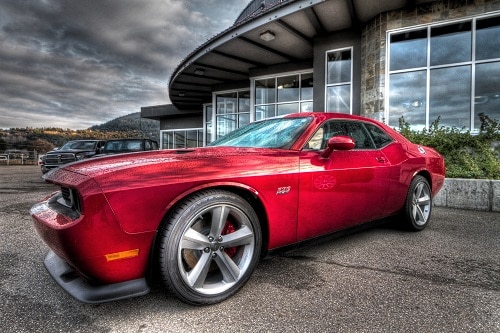 ---
Our cleaning services include:
---
Classic Wash and Wax     
                                 Starting at:                $99.00
Hand wash and dry vehicle,including washing tires & wheels
Machine apply a quality paint sealant for protection and gloss
Use rubber dressing on tires
provide a courtesy vacuum to driver and passenger footwells
---
Wash & Wax Plus Fallout -MARCH SPECIAL 
All makes&Models:   $159.99
  This includes all of the " Classic Wash & Wax services as well as:
Remove fallout from vehicle

Fallout is the term used to describe tiny bits of metal that have been embedded into  the paintwork of your vehicle. There are many causes of this including snow plow blades, vehicles brakes, and any other instances where there is friction on metal. These bits oxidize easily creating numerous small orange dots. It is most visible on light coloured vehicles, but the rough feeling is left on all colours.
---
Gold Interior Detail - Most popular!  
               Starting at:           $200.00
Removal and pressure cleaning of floor mats
Steam cleaning of carpets, upholstery, and carpeted panels
Spot cleaning of headliner
Cleaning and dressing of interior leather seating surfaces
---
Full Detail        
                                                   Starting at:           $280.00
  This service includes the Interior Detailing as well as:
Cleaning and dressing of engine and engine compartment
Pressure washing and dressing of tires and wheels
Pressure washing of undercarriage and wheel wells
Cleaning of door and trunk openings
Power polish to remove scratches and swirls
Application of high gloss wax

---
Ozone Treatment     
                                          Starting from:             $60.00
---
We also offer a variety of protective services including:
Undercoating

Paint sealant

Rust Inhibitor

Fabric & stain protection

3M Paint protection

Diamon Fusion windshield protection